Auderville is famous for the port of Goury, which is home to the SNSM station (French national lifeboat service) and its Mona Rigolet lifeboat sailing in all weathers, and for the Goury lighthouse set up on a rock on the high seas. Another feature that makes Auderville so typical and picturesque is the low dry-stone walls, which mark out the numerous plots of moors and meadows. There is also the "froteux" set up in the middle of the fields as a menhir allowing the animals to scratch themselves.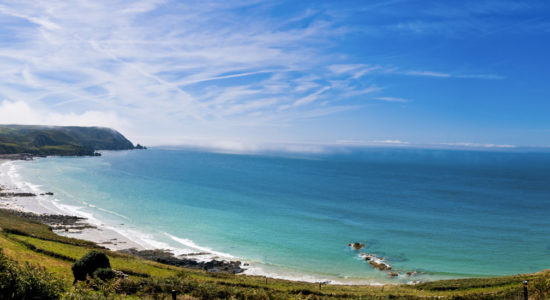 Nature
Natural sites: dunes, cliffs, coasts, moors, etc.
Beaches
Ports of la Hague
The coastal path (GR223 or Sentier des douaniers, the custom officer's path)
Trail loop
The Vauville nature reserve
On-foot fishing
Boat trip to Omonville la Rogue and Cherbourg hagueapart.com
Walks organised by the Beaumont-Hague Tourist Office
Guided tours of the Jobourg caves fr
On the trail of the smugglers with Exspen com
Soaring centre in Vauville
Land sailing in Vauville
Pôle nautique Hague in Urville-Nacqueville and Omonville la Rogue: Windsurfing, kitesurfing, catamaran, land sailing, sea wading…polenautiquehague.com
Hague Marine diving club in Omonville la Rogue
Karting at Gréville Hague karting50.fr
Océalis aquatic centre in Beaumont-Hague
Paragliding in Vauville parapente-normandie.com
Poneys du Caté at Gréville -Hague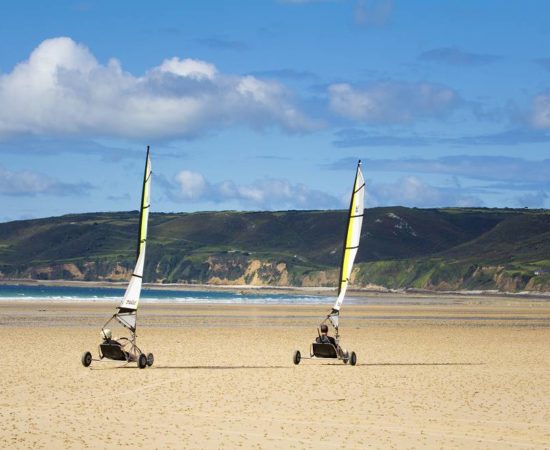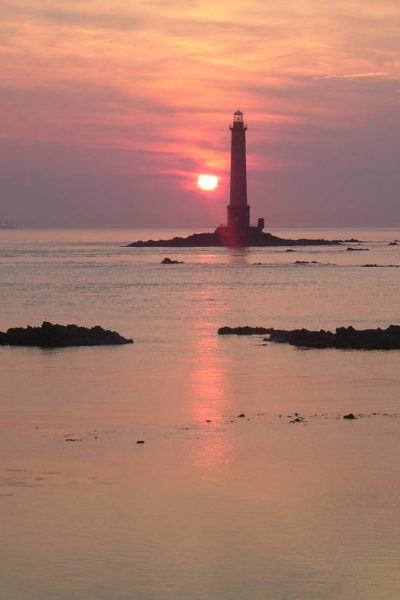 Restaurants
Auderville
La Malle aux épices
This restaurant is in Auderville, just a short walk away from our B&B.
Jerôme Lithard, the head chef, takes you out of yourself with his inventive cuisine.  There is also a traditional and regional menu.
www.lamalleauxepices.fr
Tél : 0233031960
Le Restaurant de la Hague
Located in Auderville, within walking distance of our B&B.
Traditional cuisine. Terrace
www.hotelrestauranthague.com
Tél : 0233527100
Ô P'tit Crabe de Goury
Ô P'tit Crabe de Goury is located at the port of Goury, 1km from our B&B.
It offers refined bistronomic cuisine made up of seafood and local food.  In season, you can enjoy refreshments and meals at any time.  Terrace
https://o-ptit-crabe-de-goury.business.site
Tél : 02233527701
Saint Germain des Vaux
Le Racine
Bar, grocery restaurant located 1km from our B&B.  Home kitchen (Booking recommended)
https://leracine.business.site
Tél : 0970024463
Le Moulin à Vent
This restaurant is located in Saint-Germain des Vaux 2.5km walk away from our B&B.
Antoine Fernandes, favours the authenticity of products and highlights the local and seasonal food, which he uses in his local and international cuisine.
www.lemoulin-a-vent.fr
Tél : 0233527520
Jobourg
La Bruyère
This restaurant is in Jobourg in front of the church, 3 km walk away from our B&B.
At the crossroads of the Nez de Jobourg and the Cap de la Hague, Ghislain and Jean-Marc welcome you in a friendly and personal place.  Next to the hearth, you'll enjoy a subtle traditional cuisine based on local products.
www.labruyere-50.com
Tél : 0233527824
L'Auberge des Grottes
Situated at the top of one of the highest cliffs in Europe (128m), L'Auberge des Grottes awaits you in a welcoming, renewed place, facing the Channel Islands at Cap de la Hague. Enjoy our local dishes: seafood, lobster, and wood-grilled lamb.  Terrace
www.aubergedesgrottes.com
Tél : 0233527144
La Gravelette
La Gravelette is in Jobourg 5 km from our B&B.
La Gravelette creperie offers traditional crepes and galettes made to order.
You can also enjoy salads, ice creams and local products. On the first floor, there is a shop selling regional products and a bookshop.
Tél : 0233012577
Omonville la Rogue
Le Restaurant du Port à Omonville la Rogue
This restaurant is located 7 km from our B&B.
The Port restaurant invites you to come and discover its stunning view of the sea and its traditional cuisine based on fresh regional products.  You can enjoy seafood and fish from local fishermen.
www.restaurantduport-omonvillelarogue.fr
Tél : 0233527413
Beaumont-Hague
L'Annexe
Located in Beaumont-Hague in the main street, 10km from our B&B, you will discover our organic buckwheat galettes and Camembert fondue, the Chef's speciality.
www.lannexe-beaumont.fr
Tél : 0233527145
Bistrot Pizza
Urban style, with a large slate featuring bruschetta, salads, grilled meats, and a daily menu.
Tél : 0954005052.
Hôtel Restaurant de la Poste
This restaurant is in Beaumont-Hague 10 km from our B&B.
Worker's meal. Catering service
www.hoteldelahague.com
Tél0233045934
Vauville
Les Tamarins
Located 12 km from our B&B, in a warm and friendly atmosphere, you can enjoy our wood-fired grills and specialities, as well as our Italian specialities (pizza).
www.lestamarins.com
Tél : 0233047404
La Renardière
It's a lively place, located in Vauville, 12 km from our B&B.  It's a bar, grocery shop and restaurant.
Tél : 0233045031
Gréville -Hague
L'Angélus
This restaurant, bar and games room is located 14km from our B&B.  Home-made daily menu. Lunch only.
Tél : 0233084035